The XX Live in Singapore!
Posted on Friday, August 9, 2013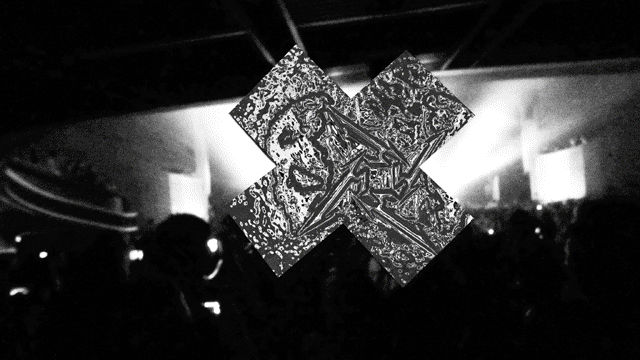 Right after we watched the XX Live in Singapore, we asked ourselves, "Did we really just watch them or was it a dream?" I swear their music can put you into this happy trance like state, also we all agreed that Sentosa seriously needs to hire whoever did the lights for their show for their musical fountains or something because they were AMAZING! It's hard to describe unless you were there, but I'm sure glad I was. Our epic + epic fail night on top of the concert itself was of course being part of what I call the "biggest congregation of hipsters in Singapore ever" (the owner of this insanely funny local tumblr would have had a field day), getting pissed on wine and missing Jamie XX spinning at the after party (oops), being spotted by the media to have a photo op, and waving my home made ultra-shiny-super-cool XX thingamajigs around and hoping that Romy will see little old me all the way behind (I'm sure she did T.T). A night to remember for sure.